Introduction to Crystal Sugar Company, Inc.
Crystal Sugar Co., Inc. derived its name from the Crystal Spring of North Poblacion, Maramag, Bukidnon, its main source of water - the lifeline of every sugar mill.
The Crystal Sugar Company, Inc. a 100% Filipino Corporation was conceived to service the growing requirements of the sugarcane farms of the Bukidnon District which then covered about 40,000 hectares, with approximately 5,000 active sugarcane farmers. The mill capacity of the first sugar mill in operation, could no longer cope with the expanding sugarcane areas and the ever increasing number of sugarcane planters.
SRA News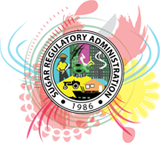 The Administrator of the Sugar Regulatory Administration, Maria Regina Bautista-Martin led a delegation of sugar-industry leaders to Washington D.C., May 21-23, 2012.